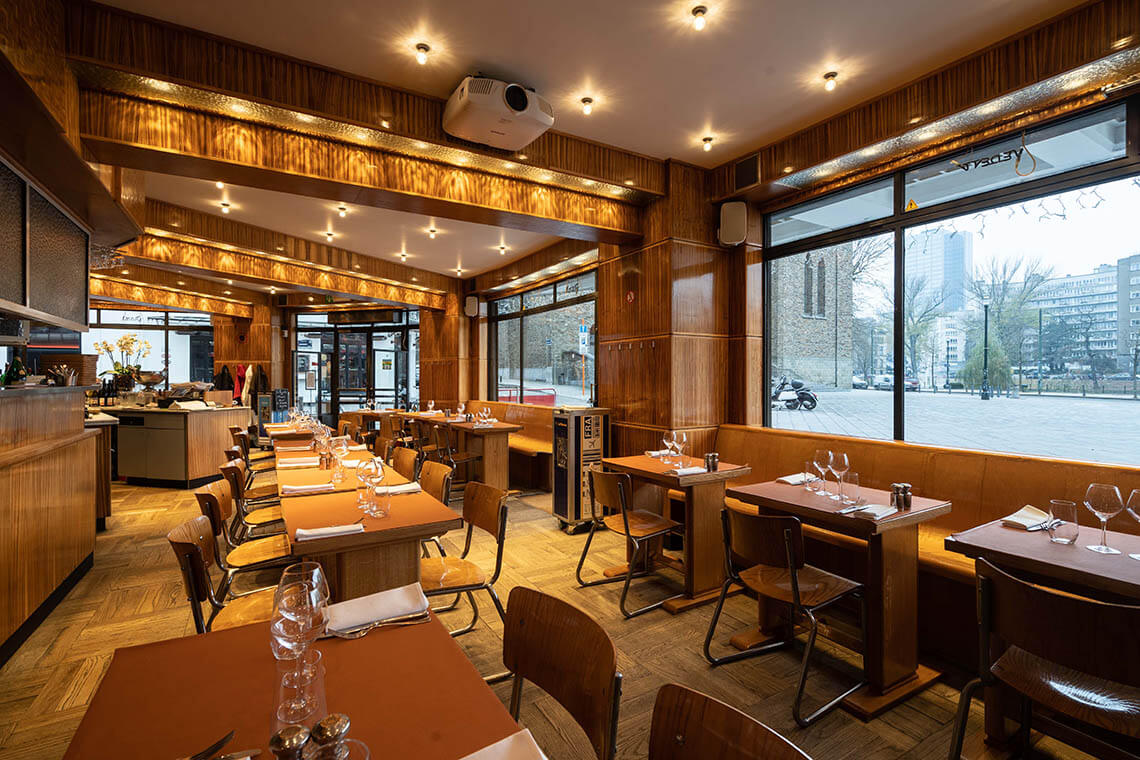 The restaurant
Le Variétés is a brasserie-rotisserie situated near the famous Place Flagey.
The restaurant is located on the ground floor of the « Flagey Liner », this legendary liner-shaped building, designed by the Belgian architect Joseph Diongre in the 1930s.
The vintage decoration of Le Variétés has remained in its original state with its walls covered with Zebrano wood and its L-shaped room open to the bar and the kitchen.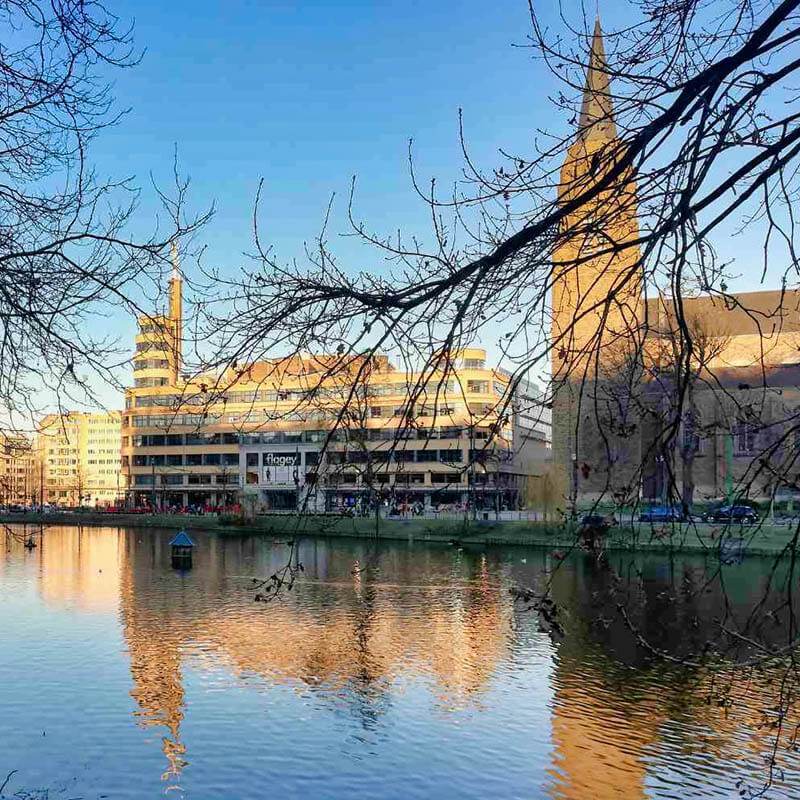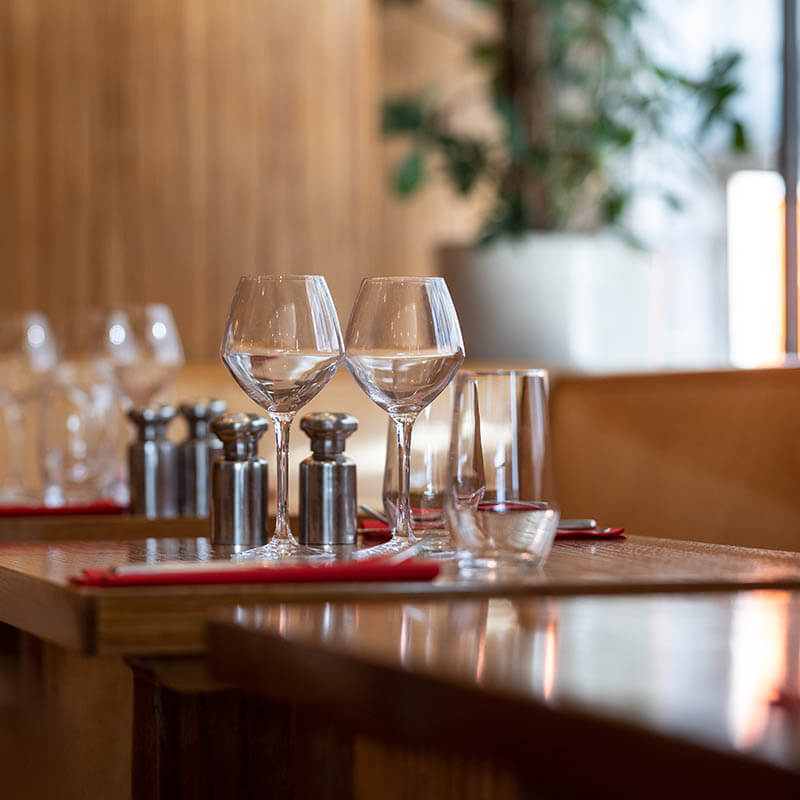 Booking
For tables from 7 guests, we ask to restrict your choices to the limited card. For any group bookings (for more than 12 guests), please send your request by email at
info@levarietes.be
.
Please respect your reservation time. After 15 minutes delay, we will no longer guarantee the availability of your table.
At Le Variétés we work with 2 shifts on Friday and Saturday evening. Our guests from the first shift are required to leave their table at latest by 21.30 for the second shift.
For any cancellation please contact us directly on +32 2 320 10 00.
Place Sainte-Croix 4 - 1050 Brussels
Kitchen open every day,
Tuesday to Saturday from 12 to 14:30 and from 19 to 22:30,
Mondays and Sundays from 12 to 14:30 and from 19 to 22.